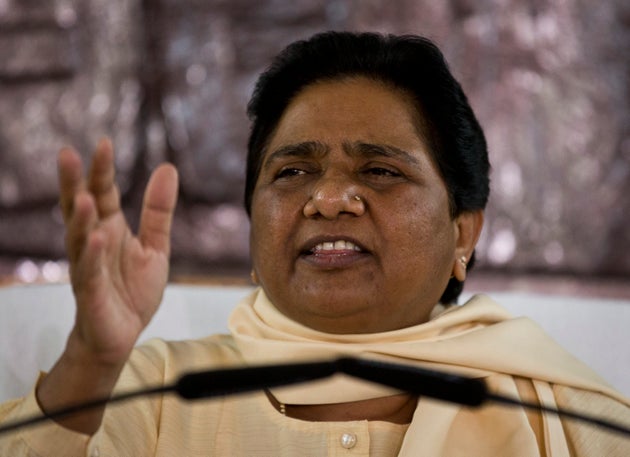 Mayawati BSP supremo Tuesday defended in the Supreme Courtthe construction of life-size statues of herself in Uttar Pradesh, saying they represent the "will of the people".
The former Uttar Pradesh chief minister, in an affidavit filed in the apex court, said the memorials Mayawati and statues of herself and other leaders are "intended to promote values and ideals of various sants, gurus, social reformers and leaders among the public and not intended to promote the symbol of BSP or to glorify" her.
http://aonepunjabitv.com/
WHAT IS THE URGENCY ? SUPREME COURT DECLINES URGENT HEARING ON HARDIK PATEL PLEA.HE CAN CONTEST LOK SABHA POLLS.
WONT GIVE MUSLIMS TICKETS AS THEY DONT BELIEVE IN US KARNATAKA BJP LEADER. ESHWARAPPA CONTROVERSIAL STATEMENT AGAINST MUSLIMS,
EX -NAVY CHIEF TO MOVE EC OVER "MODI KI SENA " REMARK BY YOGI ADITYANATH.ADMIRAL L RAMDAS HAS SAID HE WOULD APPROACH THE ELECTION COMMISSION .
INDIAN ORIGIN CONSULTANTS CHARGED I US WITH H – 1 B VISA FRAUD. FEDERAL GRAND JURY LAST MONTH INDICATED KISHORE DATTAPURAN.